Kate Moss is a woman of many talents you know. She doesn't just strut down a catwalk or tell everybody to "get the London look", oh no! Ms Moss is now a phone and tablet cover designer too!
The ultra cool model has lent her talents to Carphone Warehouse to produce a range of 'rock chic' style items inspired by Kate's favourite things and signature fabulous style.
Apparently, she turned up to design meetings with a bag full of her personal belongings, including a vintage croc-skin lighter and her favourite jewellery- which were then used as inspiration for the products.
The supermodel told Vogue.com 'I was inspired by all the things I love,' 'it was very much about the texture and the detail – a star, a stud, some leather.' And to make it even more personal, all the pieces feature a cute little anchor- the same one tattooed on Kate's wrist.
She then added: 'I realised that there was nothing else like it out there – there was nothing that I liked, anyway – nothing really luxury, nothing really chic.'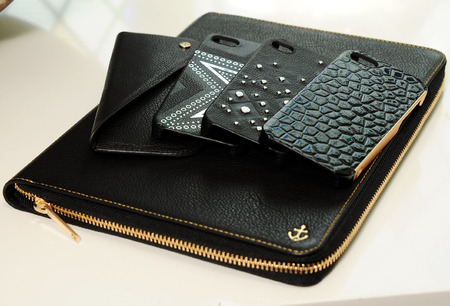 The collection is due to hit the stores tomorrow (Wednesday 24th July) with prices starting from £14.99, so what are you waiting for? Hurry up and get your piece of Kate Moss!
Comments
comments