Our favourite reality family have announced that they're about to launch a smidget of their product empire on the lucky shores of Britannia very soon…
If you've been pouring over Kim, Kourtney and Khloe's twit pics and links to their fave products from their Kardashian Kollection line, then covet no more! The Dash dolls have announced today via twitter that their successful retail collection boasting women's clothing, intimates, accessories, homeware and now eyewear (phew!), was only previously available at the American department store Sears, but will now be launching overseas.
Dorothy Perkins will play host to the K sister's collection, with designs being launched in over 250 stores nationwide and online. BHS will also be opening shop-in-shops in 8 of its branches too, to accommodate the massive launch of this anticipated collection.
As well as introducing their first full range of clothing here in the UK, (which will hopefully include some appearances at official launches– eek!) the Kardashian Kollection will also now be available in franchise stores in Turkey, Thailand, The United Arab Emirates and many other countries that have yet to be subject to the Kardashian effect!
Known for their sleek, sexy and on-trend style, I predict a lot of animal print, sexy silhouettes, statement embellishment and floor-skimming shapes from my favourite TV sisters!
The Kardashian sisters' clothing line is set to hit stores this Autumn, it won't be long till we'll start replacing every 'C' with a 'K' and looking for our own Kanye West boyf! Which Dash sister's style are you pining for–
Kim, Khloe or Kourt?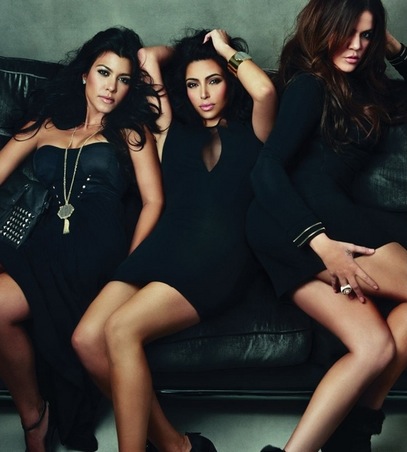 Comments
comments