Peter Jackson was hailed as a genius after his successful Lord of the Rings trilogy which changed the landscape of modern epics.  So it's good news for Lord of the Rings fans to hear Jackson reveal that The Hobbit will also be a trilogy.
The first film is out in December this year, and fans have been waiting patiently for years for The Hobbit to be completed.  Let's hope it lives up to the hype.
Fans of Orlando Bloom will be pleased to hear he will be back depicting Legolas, with his long blonde locks and elvish cheekbones… I had a crush 10 years ago and I will again!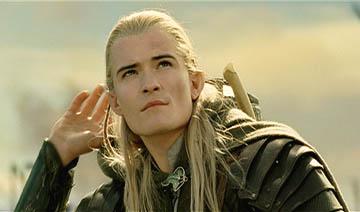 But Legolas isn't the only hottie in The Hobbit. Actors Richard Armitage from Spooks, and Aidan Turner from Being Human feature in The Hobbit too.
Three films is good news all around then!
Comments
comments