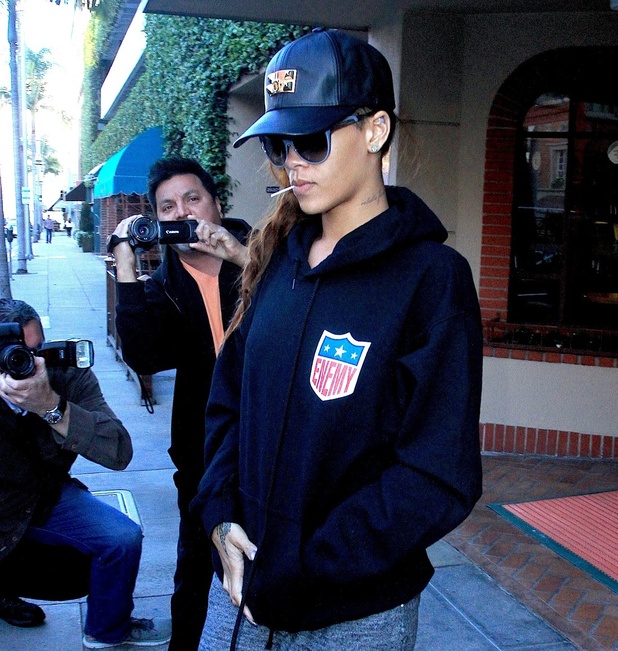 After cancelling ANOTHER string of dates on the US leg of her 'Diamonds' tour, chinese whispers in Hollywood  are telling us RiRi is pregnant with her on-off boyfriend Chris Brown's child. Rihanna has been in and out of the doctors recently and has failed to let anyone know what is actually wrong.
It's no secret that Rihanna wouldn't mind having a baby with her bad boy beau. She recently told Elle magazine, "in five years time, we'll probably have a kid…" – and she clearly didn't doubt the couple's parenting skills either by adding, "Now that we're adults, we can do this right."
Don't get your hopes up just yet though, Rihanna suffered from a bout of laryngitis back in March, so it is more likely it's back for round two. If the rumour is true, we cannot wait to see what Rihanna's baby range for River Island would look like!
Comments
comments