If there was one beauty-related dream that I'd want to come true, it would have to be meeting Marilyn Monroe and having the Hollywood icon over for tea. Second in line to this would be the chance to rummage through her make up bag and discover the secrets which made Norma Jean one of the world's most famous beauty icons. She is the epitome of old school hollywood glamour and perfectly porcelain  skin.
Luckily for us, dreams can (almost) come true, as MAC Cosmetics have launched a new collection of fabulous beauty products inspired by the glamour goddess herself. From classic red lipsticks to her signature liquid liners, MAC have pulled out all of the stops to create a range fit for Hollywood royalty. Each piece from the collection is embellished with an image of Marilyn herself, adorned in sleek black and white packaging.
Here at GossipDrip, we've already invested in a red hot lip, aptly and seductively named, "Charmed I'm Sure". But for us, the stand out product of the range has to be the Forever Marilyn Beauty Powder – a peachy highlighter perfect for recreating her star quality Hollywood glow.
What are you waiting for? Visit www.maccosmetics.co.uk to bag yours now.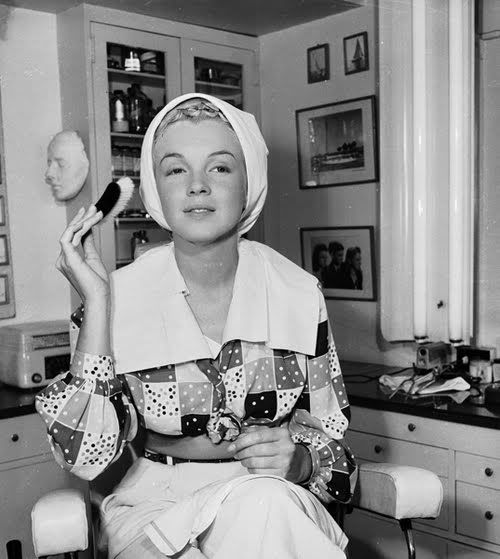 Love Marilyn? Check out:
Celebs celebrating Marilyn Monroe and her legacy: 2012 is half a century since her death
Comments
comments