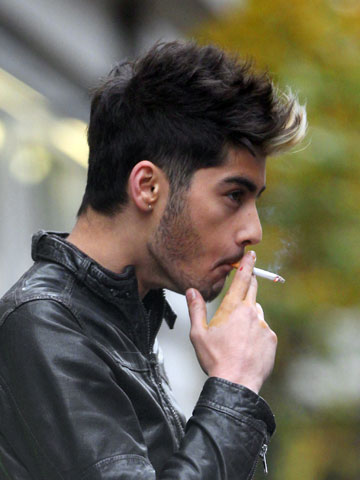 Twitter often sees celebrities make digs at each other and last night was no different. This time a twitter war erupted between members from boy band One Direction and The Wanted.
One Direction's Zayn Malik,19, started the feud a few days ago by calling Max George, from The Wanted, a 'geek' after seeing a picture the I Found You singer posted with himself and singer Usher at the American Music Awards after party.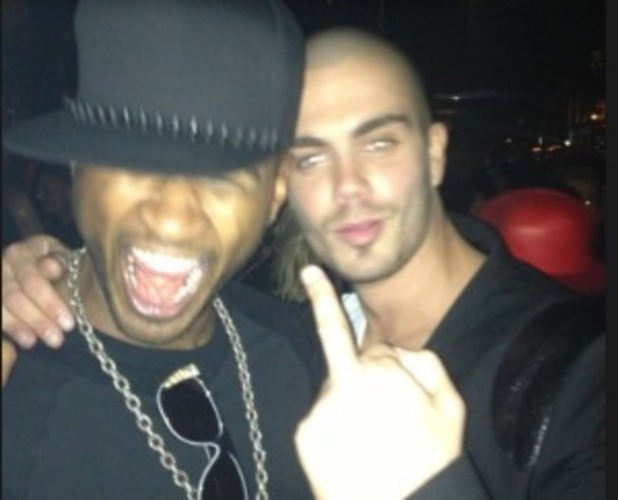 Max, 24, responded to the tweet by saying "that's right gorgeous!" and then went on to post a picture of himself and Psy with the words "#geekandproud."
After a bit of banter between the two boy band members Zayn Malik made it clear he was in no mood to joke with Max tweeting, "I'm not sure why your still talking to me mate conversation ended when I called you a geek."
He further tweeted, "p.s. your display just show's how much of a wannabe you are."
Max calmly responded by tweeting, "that's not very nice. I was just starting to like you and your RnB hits."
Earlier this month, Max admitted that the two bands are "not the best of friends", blaming One Direction's age.
Tom Parker, Max's fellow band mate member joined in with the argument tweeting, "I think "1 stripes" got his knickers in a twist bro."
Zayn fired back at Tom with "mate if I had a face like yours my hair would be the last thing I'd worry about."
The rest of One Direction, Harry Style, Liam Payne and Niall Horan, stayed clear of the spat, as did the rest of The Wanted members, but Louis Tomlinson jumped in tweeting Tom, "pipe down bad boy."
Tom replied saying, "sorry "sass master" and then went on to tweet a picture of Zayn Malik with the caption "Bradford Bad Boi."
Whilst Louis Tomlinson left the argument Zayn Malik showed he was in no mood to back down going on to attack The Wanted's vocal abilities tweeting, "let's not even start discussing vocal ability boys 😉 would love to chat gotta run through rehearsals."
Max, showing his patience, replied, "enjoy rehearsals. Stay off the bud…It clearly makes u cranky." MEOW
Zayn Malik took the banter one-step far tweeting Max, "Alright chlamydia boy".
Max clearly annoyed tweeted, "tell me you're problems without the 8 security in NYC.. The only problem I have with you is the sh*t banter. Grow up son."
Zayn Malik didn't give up there, ending his tweets to Max with,  "id f**king love to, see you in New York big man ha u clown."
Play nice boys! Do you think the lads have got a little too big for their boots? Maybe they are trying to shake the cute boy band images….
Seems like the rivalry between One Direction and The Wanted just got real.  We do hope the two boy bands kiss and make up!
 The tweets have since been removed from the boy's accounts
Comments
comments