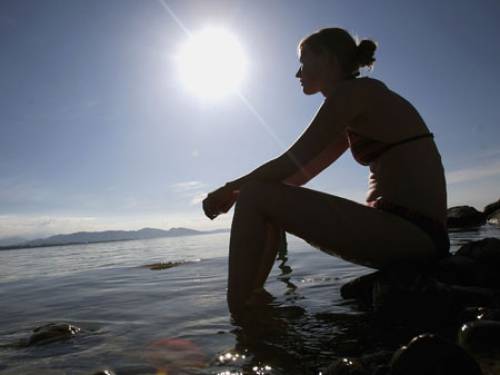 Here at Gossipdrip we know that when summer arrives [fingers crossed it will!] the ultimate accessory to your bikini or festival look is amazing skin. Dewy, skin-kissed and healthy skin is on every gals hit list in those months where we dare to bare a little more. After months of what has felt like an endless winter we thought we'd give Gossipdrip readers some tips towards achieving beautiful summer skin whilst still staying safe in the sun.
To combat your woes and worries we caught up with leading skin specialist Lee Garrett to find out his top tips for the ultimate summer complexion.
How did you become involved in working with skin care?
I became involved in skin in 1994 in my hair and beauty days I have used and been trained on so many hair and skin products, coming into the non-invasive cosmetic arena this has really expanded my knowledge on skin care it has also highlighted what really works and what doesn't.  So when I am advising my clients on what to use they can be sure they will see some results and still have change to include some papering treatments.
What are the most common skin complaints that you see?
The most common skin complaints I see is active acne and solar elastosis, as we know today there is know cure for acne but just to manage the condition well enough so not to cause scars.  Solar elastosis is a big problem and takes a very long time to only improve the skin, the best advice is to teach overs on how to avoid this and that is by keeping out of the sun.
How can the summer weather/ lifestyle impact on the skin?
As mentioned above the UVA and UVB that the sun emits during the hours of 11am to 4pm are when the radiation rays are at there strongest, the UVA rays will cause your skin cells to damage or die leading to premature ageing, skin cancer and solar elastosis (very wrinkly skin).
What are you top tips for summer skin?
My top tips for summer sun are
Enjoy the morning sun up to 11am.
Apply a good SPF and remember you need to apply more than once a day.
Vitamin C serum is very good to use under your SPF this helps protect your skin cells form the harmful rays.
Look for activities to do form 11am to 4pm which keeps you out of the sun.
If you do get burnt make sure you manage it well aloe Vera is very good make sure its 100%.
Don't drink too much alcohol as this can help you relax and full asleep in the sun.
Which celebs would you say are the poster girls for summer skin? 
I have to say Helen Mirren, she looks fantastic and you never see her with a sun tan.
Now, get us on the next flight to somewhere sunny…..
Comments
comments