The Voice UK's newest star Iesher Haughton went from shy Walthamstow teen to singing sensation in minutes as she blew the judges away with her brilliant rendition of Michael Jackson's 'Who's Loving You.'
In her VT, cinema worker Iesher admitted that she was very shy and had been coerced into auditioning by her family saying "My family are very supportive, they all said to me if I didn't sign up they would sign me up anyway." But boy are we glad they did as she stunned both the judges and the audience with her amazing vocal talents- she even got a standing ovation!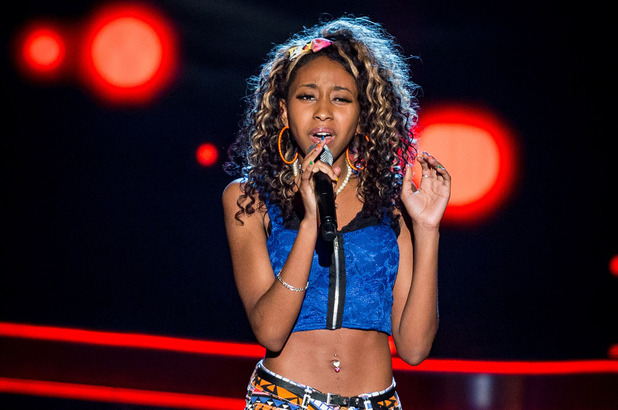 The first to turn around was will.i.am, who was mesmerized by Iesher's voice within seconds! He was followed shortly by Ricky Wilson and then Tom Jones who looked very impressed by what he saw and heard. Last to turn was Kylie Minogue who simply couldn't resist Iesher's dulcet tones any longer!
The judges then showered her with praise with Ricky saying "It was so good. You just started something incredible. I would like you on my team because I want to win this and I think you probably will win this." Kylie then added that she had the "cutest voice, you sound like you could sing anything."
But it was will.i.am who gave the most impressive pitch, he said "The first note….I didn't waste no time. I would love to have you on my team to give you my perspective and go through this journey together. It would be dope. I wouldn't change you, I wouldn't change anything."
That speech was enough to make Iesher pick Will and she soon became the newest member of his team. And with such a great mentor behind her, this East London girl is set for big things- so watch this space!
Also impressing us on last night's show was mum of four and former girl band singer Laverne Scott- Roberts who sang an outstanding rendition of Ellie Goulding's 'Explosions.' She left all the judges in awe of her amazing voice and it resulted in all four of them turning around!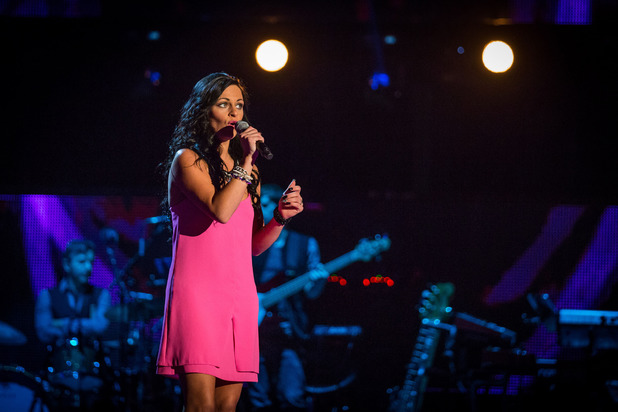 Ricky commented that her tone was "pure" whilst Tom was clearly impressed when he said "She didn't try to make us turn around – she just sang it." However, it was will.i.am who gave the most heartfelt comments by saying "I thought you sounded like a little angel – I didn't want to waste any time, I wanted to see what fell out of the sky." Aaw!
In addition to these girls, Adele's Cousin Georgia Harrup and Danny from McFly's sister Vicky Jones also made the cut as well as talented singers Myles Evans and Celestine.
If fantastic vocal talents like these are to go by, then this series of The Voice is set to be the best yet!
Comments
comments