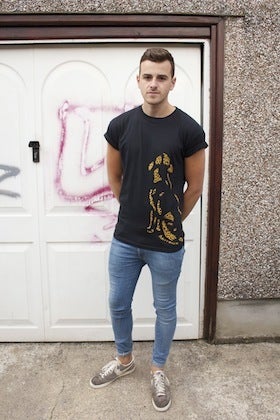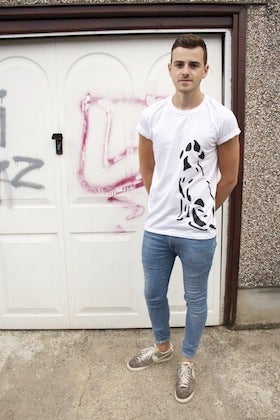 images from www.reverenceclothing.co.uk 
With the urban clothing trend being picked up and transformed by the likes of Cara Delevingne and Rita Ora, it's never been more exciting to see how these young starlets are influencing the way their fans are dressing. One of the newest and exciting brands to emerge from this trend is Reverence Clothing, which was created by recent university graduate, Aaron John.
The designs are innovative and different, taking inspiration from stencil designs, street art and street artists. Using a spray painted image of a dog, the debut collection features three t-shirts which all sample and experiment with different prints and patterns with the first collection using a striking leopard print.
With models like Cara showing their love for urban clothing, the trend is becoming ever more popular and mainstream within the fashion industry as fans start to experiment and push the boundaries with their own urban styles, whilst still retaining that contemporary edge!
Why do we love this exciting brand? They've already received some attention from some familiar faces, including new TOWIE heartthrob Danny Osborne! So keep an eye out for their tees on some of your fave celebs and snatch one up before we grab them all!
Check them out on twitter: @revereclothing and facebook: /reverenceclothing
Comments
comments