Want to catch up on The Bafta's, The Grammy's, London Fashion Week and a gigantic handful of celebrity gossip? Read on for the hottest showbiz news that you need to know about….
One big Awards night:
Although February may be associated with gloomy wet weather to some, to others it's the most dazzling month of all- it's awards and fashion show month!
Last week ended with an award's highpoint with the BAFTA's coming from London's Covent Garden and the biggest music event of the year, The Grammy's, from the grand old U-S-of-A.
Although the sad news of 48-year-old Whitney Houston's death had slightly tainted the celebrations, yet again both awards ceremonies were fantastic!
In Britain we praised Director Michel Hazanavicius and his silent film The Artist with an amazing seven BAFTA awards! Alongside the awards for Best Cinematography and Best Director, the silent French film even picked up the award for Best Screenplay. Director Hazanavicius said jokily: "I'm very surprised, because so many people thought there was no script because there was no dialogue. So English people are very clever. Congratulations to you."
Our favourite part of the night? Definitely when the queen-of-all-actresses Meryl Streep walked up the stairs to collect her Best Actress award for her portrayal of Margaret Thatcher in The Iron Lady, and left one of her shoes on the steps! She gracefully carried on wearing only one heel to collect her award while Colin Firth stepped in (ha, geddit?) to save the day and rescue her shoe in total Cinderella style!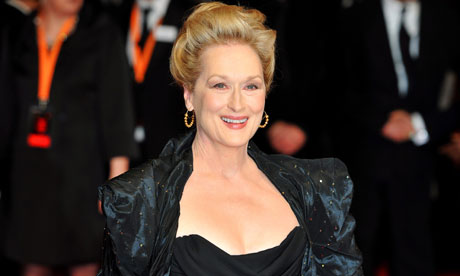 The Grammys:
If you had to describe the star-studded 2012 Grammy's in one word, it could definitely be summed up by merely saying 'Adele'.
As host LL Cool J opened the 54th annual Grammy Awards show by acknowledging the tragic news of Whitney: "There is no way around this. We had a death in our family", it was 23-year-old Brit Adele Adkins who stole the show.
Not only did the singer look amazing in gorgeous simple black dress with Polka dot decoration and new blonde hair, her comeback performance following throat surgery brought the crowd to their feet in a worthwhile standing ovation. Singing a stripped-down version of Rolling in the Deep she wowed everyone and proved that she deserved every single bit of her SIX AWARDS! Yes, you read that right- a phenomenal SIX Grammy awards that puts her on par with Beyonce.
The London girl, who stunned the world with her two albums 19 and 21, gushed "The girl did good!" in a nod to her mother who brought her up single-handedly.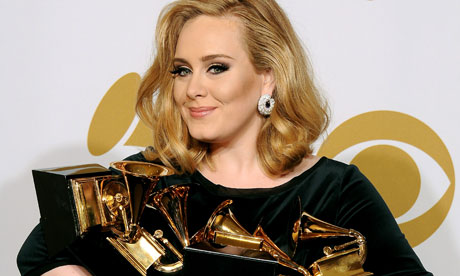 However, in her interview with US Vogue (she's also the cover girl) the super-singer told of her wishes to leave music for four or five years after meeting new boyfriend Simon Konecki: "I am f***ing off for four or five years. If I am constantly working, my relationships fail."
"So at least now I can have enough time to write a happy record. And be in love and be happy.
"And then I don't know what I'll do. Get married. Have some kids. Plant a nice vegetable patch."
No, Adele, no!
Highlights of the 2012 Grammy's also included Jennifer Hudson's moving tribute to the late Whitney Houston and watching Nicki Minaj dressed as a nun and accompanied by a man dressed as the Pope (Why? Just why!)
The Saturdays' Mollie King and David Gandy split:
The gorgeous Mollie King and equally gorgeous model David Gandy have split, blaming their hectic schedules as the reason. However, just to stick in the knife in, Gandy has said "she isn't the one!". Ouch!
The Saturdays singer and model boyf began dating back in April 2011, and rumours  were circulating that 32-year-old Dolce and Gabbana model Gandy was ready to change career and set up his own luxury hotel in India, with girlfriend Mollie accompanying him. However, sadly, he announced at a pre-Bafta's party that the couple had gone their separate ways, saying: "Sadly me and Mollie have split."
"It just wasn't the right timing and we were both so busy. I have been over in the States three times this month and a relationship can't take that."
"Mollie is an incredibly beautiful, lovely girl and so grounded. But it just didn't work out. Maybe in a few years when we are at different stages in our career we can make it work."
Sounds like a decent break-up, no? No! When David stepped out to the Elle Style Awards, he was asked if he would be invited to Saturday's bandmate Rochelle Wiseman and JLS' Marvin Humes' wedding. His reply was: "No, I won't be invited [to the wedding]. We've gone our separate ways and done that for a reason, it's hard to keep entwined in each other's lives."
"I never said she was 'the one'. It's very difficult to say that someone's going to be the one."
Mollie now joins bandmate Vanessa White in the single group as Una Healy is heavily pregnant with her and fiancé Ben Foden's first baby, Rochelle arranges her wedding to JLS's Marvin and Frankie Sandford is dating footballer Wayne Bridge.
One very famous fan of TOWIE… guess who?
The one and only Duchess of Cambridge has admitted her favourite programme is The Only Way is Essex!
As Kate Middleton spent her Valentine's day visiting the Alder Hey children's hospital in Liverpool, she revealed that she loves nothing more than watching the hit ITV2 show.
A member of staff at the hospital said: "After a while Kate started talking about TV and told us she watches The Only Way Is Essex."
"She had us all laughing, saying she never misses an episode and that Lauren Goodger is her favourite."
"Kate said she really hopes that Lauren doesn't get back with Mark because 'he is not nice enough to her'." That's definitely a royal seal of approval for the 'reem' team!
Cher Lloyd slates Cheryl Cole:
Cher Lloyd has never been shy to admit that she has had little contact with mentor Cheryl Cole since appearing on the X Factor, but now the 18-year-old has embarrassed Cheryl over her use of auto-tune!
Speaking on Real Radio North West's Real Breakfast Show, the singer was asked if she has any plans to duet with Cheryl. She replied: "Maybe, if she'd sing live with me."
As the radio presenter questioned her unsure response, she replied: "Well, it always is nowadays, when you ain't got the nifty little buttons to press."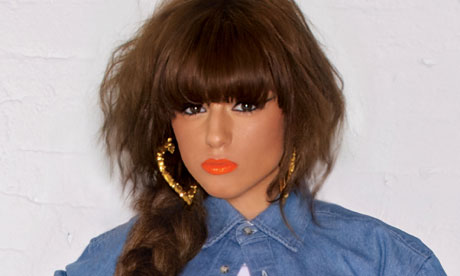 As word quickly spread to the Cheryl camp, the singer used Twitter to voice her response to the auto-tune accusation. Cheryl tweeted: "Be Careful who you kick on your way up… They kick you twice as hard on your way back down. #unappreciationisugly"
Cheryl, who took Cher through to the live finals even though she could not finish her song at the judges' houses, was clearly taken aback by the Swagger Jagger singer's comments.
Recently-engaged Cher appeared on Daybreak after the auto-tune scandal and apologised for her comments, saying the remarks were a case of "word vomit".
"I said something on radio that I shouldn't have said and it wasn't intended to sound as bad as it did."
"All I was saying was that I would love to perform with her live and then I made a little joke… I want to say sorry to her if she found that offensive."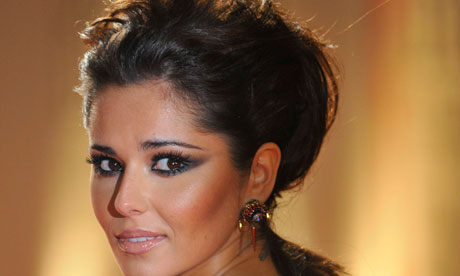 "At the end of the day, she was the person who got me where I am today. If it wasn't for her, I wouldn't be where I was. I'm in the public eye now so word vomit isn't good."
Part 1/2…
Comments
comments