Need a quick-fix of all the latest gossip? Haven't got time to flick through millions of magazines? Want to know everything that's important right now? We've done all the hard work and compiled the only things that you need to know about….
Rihanna warned to stay away from Chris Brown!
Superstar Rihanna's recent closeness to ex-boyfriend Chris Brown has sparked her friends Jay-Z and Beyonce to give her an ultimatum- see Chris and never see baby Blue again!
The Umbrella singer split with Chris Brown after he assaulted her in 2009 following a row. After he beat her until black and blue, the singer spoke out about domestic abuse and became a role model for millions around the world.
Her face, usually sparkling and beautiful, was swollen beyond belief, and the mug shot taken of her injuries spread quickly around the globe and she openly spoke out to encourage others to leave those who inflict domestic abuse on their partners.
Recently however, the 24-year-old Barbados-born singer has duetted with her ex in a strange rendezvous that has left millions of fans shocked.
Speaking out about her new single Birthday Cake to LA radio station KIIS FM, she said: "I reached out to him about doing Birthday Cake; it made sense to do the record. Just as a musician, despite everything else, that was going to be the person."
She added: 'The hottest R&B artist out right now is Chris Brown. So I wanted him on the track."
Although Rihanna has tried to maintain their recent relationship as professional, her mentor and protector Jay-Z has told her that if she continues to see Chris then she won't be allowed near his and Beyonce's new-born daughter Blue Ivy Carter.
A source told Now magazine: "He [Jay-Z] wants Blue to have positive role models, not someone who'd take back a man who hit her."
Now as Rihanna was spotted visiting baby Blue with fellow music superstar Kanye West, just what is happening with her and ex Chris Brown? Don't go back there Ri-Ri!
Whitney Houston's daughter engaged to her big bro?
It's been speculated that Whitney Houston's daughter Bobbi is now engaged to big brother Nick Gordon!
19-year-old Bobbi Kristina was left devastated when her mother was found dead in the bath of a hotel earlier this year, and it seems that her allegedly adopted big brother Nick has been her shoulder to cry on.
US Weekly reported that Bobbi was spotted kissing and canoodling 22-year-old Nick in Atlanta whilst wearing a large engagement ring similar to one her mother used to wear.
Ok so Nick might not be her biological brother, but they have been brought up together since Houston brought him into the family home 10 years ago after his own mother was unable to provide care for the child.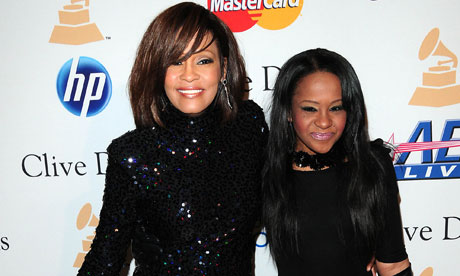 A source told US Weekly: "Bobbi Kristina is still so vulnerable since her mother passed away, but Nick has become like her rock."
Unsurprisingly, their families have become quite upset about their close relationship and possible engagement. A friend of Whitney's mother Cissy Houston told website TMZ that the grandmother thinks that "what they're doing is incestuous".
Nick spoke out on Twitter to defend the pair's relationship by simply tweeting: "Yea we got a little closer and what!"
Later this week, the cause of legendary singer Whitney Houston's death was revealed. The star's final cause of death has been confirmed as 'accidental drowning due to atherosclerotic heart disease and cocaine use'.
Celebrities in trouble:
Well well well, it has certainly been a week of mayhem! Russell Brand is arrested following an iPhone incident, George Clooney is carted off in handcuffs following a rally, and the dreadful news that Big Brother host Brian Dowling was shockingly mugged at knifepoint.
Firstly, Russell Brand has a bit of a run in with the paparazzi last week. It is reported that the 36-year-old, who filed for divorce from wife Katy Perry in December 2011, caught a paparazzo snapping photos of him from a car.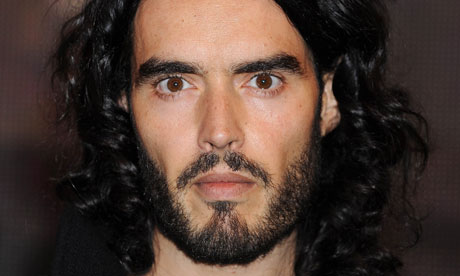 The Arthur actor then flipped into a rage, reportedly snatching the iPhone out of the snapper's hand and throwing it through a nearby office window.
The actor has been released after handing himself into New Orleans police, but strangely exclaimed on Twitter: "Since Steve Jobs died I cannot bear to see anyone use an iPhone irreverently, what I did was a tribute to his memory." Err, yeah.
Another celebrity getting into trouble with the police was Hollywood heartthrob George Clooney.
The well-known actor was arrested and led away in handcuffs during a protest outside the Sudanese Embassy in Washington.
The protest group were repeatedly warned by police to not cross a police line outside the embassy, but a breach of this rule forced the police to handcuff Clooney and other influential figures away from the site.
Clooney said: "I'm just trying to raise attention. Let your congress know, let your president know.
"It's actually a humiliating thing to be arrested no matter what you do."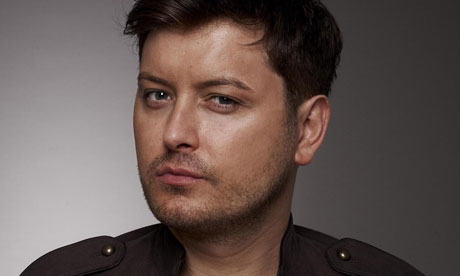 Finally, a dreadful story about the adorable Brian Dowling was revealed how he was left fearing for his life after being mugged at knifepoint.
The Irish TV host and former Big Brother winner was moments away from his home in South West London when he was forced into an alley by two people who stole his valuable possessions.
33-year-old Brian told The Sun: "They emptied the contents of my wallet, went through my pockets and took my phone.
"I was terrified. I live in a lovely area, it was only nine at night and I was 30 seconds away from my apartment.
"You don't expect it at that time of night, or on a quiet residential street. All I could think of was 'Are they going to stab me?'"
Part 1/2…
Comments
comments