Hello again Gossipdrip lovelies, have you all enjoyed your big Easter break? No work, great TV and lots of chocolate- could you ask for more?? If you fancy a great big dollop of celebrity gossip to complete the four-day weekend then read on….
Rihanna and Ashton Kutcher?
Are two of the hottest celebrities getting together?
Photos of the stunning Rihanna leaving Ashton's house have quickly spread worldwide- hinting at a possible romance between the pair.
Ashton, 34, split from wife Demi Moore last year following a string of alleged affairs on the night of their wedding anniversary. The Two and a Half Men star has always been thought of as a ladies man, but hitching up with Rihanna?? Well, that's something else!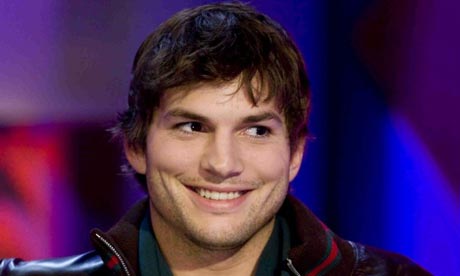 RiRi, 24, had seemed like she may have been reuniting with ex-boyfriend Chris Brown after recording a song together and posting a multitude of adoring and cryptic love messages on her Twitter account. However, the photos of her leaving Ashton's crib at 4am suggests she's got another man on her mind.
There's one woman who certainly won't be pleased about these dating rumours between the gorgeous Ashton and one of the hottest females on the planet.
A source close to Demi Moore told Closer magazine: "Demi's been acting crazy ever since, trying to find out information about the pair."
Rihanna, who has been in London recently to promote her debut acting role in new film Battleship, was asked about the recent rumours with Kutcher at a press event.
A journalist awkwardly asked the Umbrella singer: "…I just wondered if you are as happy in your private life, and will we see a certain Mr Kutcher perhaps making a trip here?"
Rihanna defensively responded: "Wow, how disappointing was that question? I'm happy and I'm single, if that's what you're really asking."
Kim Kardashian and Kanye West:
Just in case the rumours that Ashton Kutcher and Rihanna are dating weren't enough, here's another possible power-couple to cause excitement!
Kim Kardashian and Kanye West (too many 'K's??) are looking like they're enjoying a close relationship with each other after being spotted wining, dining and staying over each other's houses in recent weeks.
Kanye, 34, and socialite Kim, 31, have been spotted together numerous times in the past fortnight, and now he's even mentioning her in his new song!
Kanye's new track 'Theraflu' includes these lyrics: "And I admit I fell in love with Kim… Round the same time she fell in love with him.
"That's cool, baby girl, do your thing … Lucky I ain't had Jay drop him from the team." A little dig to Kim's ex-hubby Kris there? Kanye's best pal Jay-Z co-owns the team that Kris plays basketball for- ouch!
The lyrics "I admit I fell in love with Kim" pretty much sums up the fact that these two must have got closer than just friends in the past.
A source confirmed to People magazine that the pair ARE dating, stating: "The pair are keeping things 'light' for now, but they're seeing where it goes."
A new owner of Beckingham Palace?
Whilst still on the subject of Kim Kardashian, rumours are flying that she may become the new owner of the Beckhams UK mansion Beckingham Palace!
Posh and Becks are planning to sell their Hertfordshire mansion for a whopping 18 million pounds, and apparently it's Kimmy K that's arranging to view the property as soon as possible.
The Beckhams first bought the mansion, which us Brits aptly named Beckingham Palace, for 2.5 million in 2009 and have added swimming pools, a golf course and even stables to the deluxe house.
Plenty of room for the rest of the Kardashians then?
Olly Murs to tour with One Direction:
Eeek, big news that X Factor's best hotties are going to tour together has been confirmed!
This partnership brings together two of the most-sought after pop music acts of the moment for One Direction's first American tour.
Olly tweeted: "I can confirm I am joining @onedirection on their US tour from 29th May as special guest!"
Olly will join the adorable boyband as they tour the United States, but due to his involvement with Soccer Aid he will join them five day late on their first night in Toronto.
Doubts are now being raised about the singer's involvement with the X Factor spin-off show The Xtra Factor as tour dates may prevent him from presenting the live shows.
A spokesperson previously said: "Olly's album is now starting to break big internationally and this means we have to juggle all his commitments between promoting his own album and also doing the show."
All we want to know is, how can we get our hands on some tickets to the One Direction and Olly Murs tour!
Ronan Keating to split from wife Yvonne:
Sadly, Boyzone singer Ronana Keating and wife Yvonne are to officially split after 14 years of marriage.
The couple had tried to save their marriage for their three children's sake but their attempts failed and they admit they secretly split a while ago. Trouble had escalated between the pair after it was revealed that Ronan had an affair with back-up dancer in 2009.
37-year-old Yvonne tweeted: "Sadly,our marriage ended late last year. We kept this news private to give everybody involved time to adjust. Thank you for your support x."
Ronan tweeted at the same time: "Sadly our news is true. Thank u all for your support. Yvonne and I still love and care for each other and want to protect our kids. X."
Chantelle Houghton and Alex Reid to delay winter wedding:
The reality star couple may be facing serious problems after Alex publicly messaged ex-wife Katie Price's new signing Amy Willerton on Twitter, which came as a hurtful blow to heavily pregnant Chantelle.
Amy, who won Katie's Signed By Katie programme, had conversations with Alex on the social networking site Twitter.
Chantelle spoke out to defend her fiancé and claimed that Amy had only used him to gain publicity after falling out with Katie and splitting from her Black Sheep Management company.
Chantelle told OK! Magazine: "I don't doubt for a minute that she was interested in him. She has never met Alex, she doesn't know him.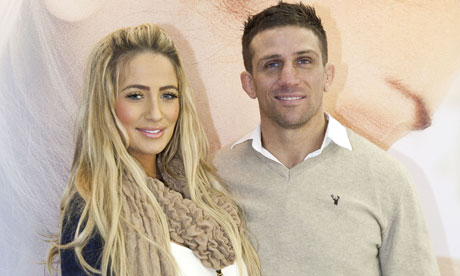 "I don't know exactly what she is up to, but I've got no respect for her at all. I believe that women should stick together because then men can't misbehave."
Now the pair are pushing back their dream winter wedding for another year following the rows surrounding Amy Willerton.
Chantelle told Now magazine: "We did argue, we didn't speak for a few hours. He did stay at his mum's one night.
"I just said to him, 'You are so stupid to bother messaging that woman back'. I told him he was an idiot.
"It [the wedding] looks like being summer next year instead.
"I don't want to be in the gym, hammer and tongs, trying to get fit for my wedding. I want to take it slow and not do everything at 100 million miles an hour for once."
Part 1 of 2..
Comments
comments