Part 2 of 2…

Becks posts hilarious pic on Facebook:
Looking at the hilarious pic David Beckham posted on his Facebook page, we defo love this super-couple!
As David played the doting father by escorting his growing family to New York Fashion Week to see wife Victoria's new collection (even taking baby Harper to watch the show from the front row!), the couple took time out to post a hysterical photo on his Facebook page.
The photo caption is "So proud of my wife taking #NYFW by the balls" and shows Victoria, immaculately dressed in Louboutin heels and a patterned dress, literally cupping her hubby's balls on a giant billboard poster for his new underwear range. Literally the best pic from this week!
Peter Andre and Katie Price update:
Has Peter Andre found a new love in the form of ex-Celebrity Big Brother star Georgia Salpa?
The Mysterious Girl singer had hinted quite publicly in his New! Magazine column that she had caught his eye while in the Big Bro house and "seems like a really sweet girl and is stunning, it would be really nice to meet her."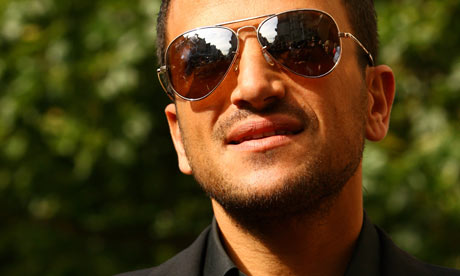 Suddenly, they're off out on dates together and Georgia has remarked: "He has a great body, plus I'm Greek and he's a good Greek man."
She might have been kicked out of the house for being 'too boring' but it looks like Pete's happy!
Meanwhile, is ex-wife Katie Price back together with Leandro Penna?
They were sending lots of "I love you princess" and "You are so gorgeous my perfect prince xxx" tweets to each other and it now seems the couple are back on.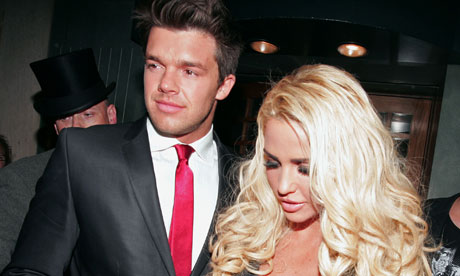 The pair have been on and off for over a year now after meeting at Elton John's post-Oscar's party. They suffered a few too many problems in their relationship as South American Leandro struggled to learn English for his glamour model-turned-businesswoman girlfriend.
Lauren Goodger's new shop ruined by petrol bombs:
Poor Lauren Goodger from The Only Way Is Essex has suffered under the cruel hands of jealous fans as her shop Lauren's Way was petrol bombed just 24 hours after opening.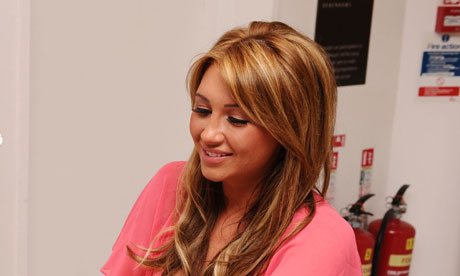 Read the full Gossipdrip story here: https://www.gossipdrip.com/the-attack-of-towie-take-two-lauren-goodgers-shop-is-petrol-bombed.html
Kelly Rowland axed from X Factor?
Has Kelly Rowland become the latest judge to be axed by chief Simon Cowell?
After a recent shake-up of the American X Factor panel, Simon Cowell is now looking at the judging line-up of our beloved X Factor in Britain.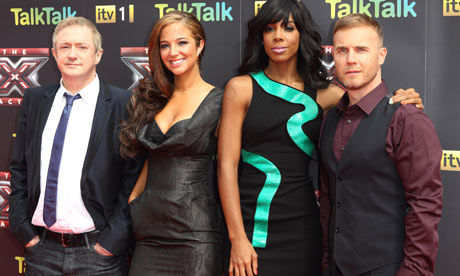 The previous series that saw Little Mix rise to fame and be crowned the first group to win the competition, included new faces Gary Barlow, Kelly Rowland and Tulisa Contostavlos alongside long-running judge Louis Walsh.
The three new acts on the UK judging panel replaced Simon Cowell as he moved Stateside, Dannii Minogue as she stays to focus on other projects in native Australia with new son Ethan, and Cheryl Cole who was faced with a major embarrassment after being transferred to the American version of the show and then being publicly and humiliatingly axed days later.
According to the Daily Mail, Cowell is has decided to "almost certainly" axe the former-Destiny's Child singer after she failed to win over with the British audience.
Sources told the newspaper that "she failed to connect with viewers" and "annoyed production staff with her diva attitude".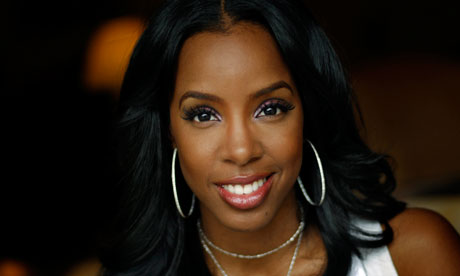 During her stint as X Factor judge she also refused to fly back to the UK for a week following a bust-up with fellow judge Tulisa, blaming a 'severe throat infection'. Her refusal to return sent the programme into panic and luckily former winner Alexandra Burke stepped in to hold the fort.
We can't help but wonder if Kelly will be replaced by Cheryl Cole?
London Fashion Week and Stella McCartney dinner:
The end of February means one thing- it's London Fashion Week! Even with all the exclusive front row's and amazing outfits worn by our favourite celebrities, the highlight of the first half of London Fashion Week is undoubtedly the Stella McCartney dinner.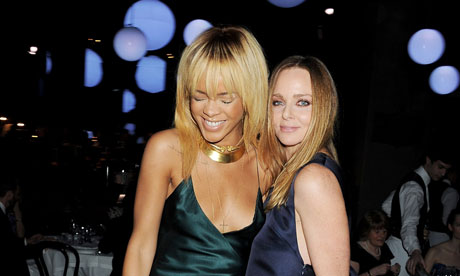 The star-studded event, with Kate Moss and Rihanna on Stella's table, included models creating their own catwalk through the dinner tables and a magician who hypnotised Alexa Chung!
Apparently one model wearing an outfit from Stella's new collection was unknowingly sat at each table, and at one point they created a flash mob by each getting out of their seat and standing on the table to cleverly show off the designs amidst a sea of slight confusion. Cue excited giggles from all the celebs!
Rihanna wore a full-length dress that revealed nearly all of her boobs to her first London Fashion Week, while Kate Moss wore one of Stella's own optical illusion dresses that made her look absolutely tiny!
And the best part was Rihanna tweeting pics of her night, including one of her with Kate Moss looking either very tipsy or very gloomy!
Gary Barlow to become a dad again:
Big congratulations to Gary Barlow and his wife Dawn who have announced on Twitter that they are expecting their fourth child together!
The couple, who have been married for 11 years, already have two daughters and a son aged between 11 and 3.
Gary posted his special announcement by tweeting: "My wife and I are expecting our 4th child #Anotherowngoal". Congratulations!
Other news in Celeb land:
Caroline Flack gets close to Nick Grimshaw?
Tulisa and Jessie J flirt over Twitter
Child actor Macaulay Culkin spotted looking gaunt and frail
Adele buys £7 million mansion in Brighton
Jason Orange and Catherine Tate split?
Sienna Miller pictured with growing baby bump!
X Factor's Amelia Lily signs record deal
One Direction's What Makes You Beautiful reaches no.10 in US Chart
JLS' Aston crashes £150,000 Ferrari
George Clooney admits taking cocaine in past but prefers to be in bed by 10pm
Rihanna and Chris Brown to reunite for new song?
Adele to sue French magazine for fake sex tape pics
Dame Judi Dench admits to losing her eyesight
Jennifer Aniston and boyf Justin Theroux wear matching rings
Amanda Holden shows off skinny post-baby figure
Pixie Lott and pregnant Peaches Geldof get chatty at London Fashion Week
Elton John and David Furnish express worry that son might be bullied for having two dads
McFly's Tom dislocates shoulder during rugby match
One Direction spend Valentine's Day in Paris
Comments
comments