Part 2 of 2…
Rihanna to star in Whitney Houston film:
Is Rihanna set to play Whitney Houston in a new film about the star's life? The 24-year-old Barbados-born beauty is tipped for the starring role, with Jennifer Hudson also as a strong option to play the late superstar.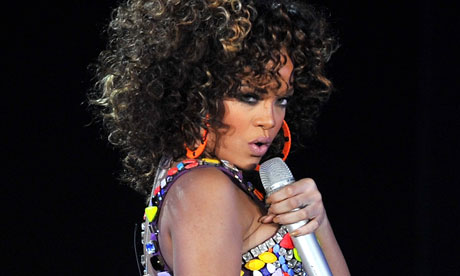 The I Will Always Love You singer was found dead in the bath earlier this month and had an amazing career spanning over twenty years. It has been reported that Whitney Houston knew of plans of a biopic before her untimely death and was in support of it, following the success of Tina Turner's biopic What's Love Got To Do With It.
11-year-old Willow Smith, daughter of Will Smith and Jada Pinkett-Smith, is expected to play the singer in her childhood years.
The Saturdays film their new video:
Before The Saturday's Una Healy gives birth to her baby girl in just one month's time, there was still work to be done for the gorgeous girl group as they filmed their new video – but one member of the group won't be appearing in the video- Una's ickle baby bump.
She tweeted: "Up and ready for to shoot our new video. Bump will be edited out of the video so our director will be working his camera skills magic today!"
But by the sounds of her next tweet, clearly her fans were disapproving of the editing of her baby bump as Una had to explain herself: "'I don't want bump in the video because she will be born when it hits the TV screens so it wouldn't make sense or relevance by then!"
"And I am proud of my bump but I'll be even more proud of her when she is out, it's not like she's going to be in utero forever!"
The girls looked fantastic as they were papped on set, and blonde Mollie King looked stunning in a short star print dress.
Gerard Butler leaves rehab:
Poor Gerard Butler is the latest star to enter rehab after facing up to an addiction, but has been spotted getting back to full health by openly jogging through Los Angeles.
The 42-year-old actor entered the Betty Ford centre for three weeks for substance abuse issues. The P.S I Love You actor reportedly became dependent on prescription drugs after a back injury on the set of 300 became worse following a surfing accident.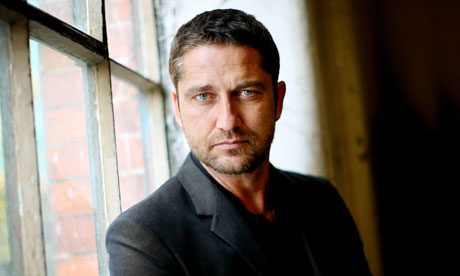 The hunky Scot has an addictive past after becoming dependent on alcohol, but his spokesperson told the Daily Mail: "Gerard has completed a successful course of treatment and has returned home in good health".
Kerry Katona to marry again:
Kerry Katona looks set to wed for a third time- to new boyfriend Steve Alce.
The mother of four told the told the Mirror that her and Steve were planning to marry: "I have kissed a good many frogs. Now I have found my Prince. I am so in love with Steve and I would like to get married. We have discussed it and, as they say, third time lucky!"
"I'm the happiest I've ever been. With Steve I feel complete. I have been clean from drugs for two years. I'm never going to go back to those ways- I have someone who is there for me."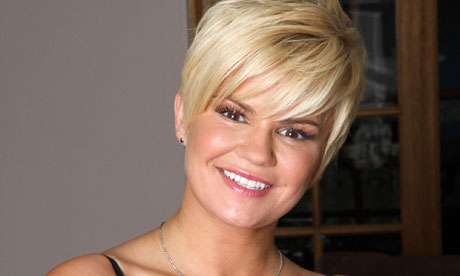 Twice married Katona has been married to ex-Westlife singer Brian McFadden and Mark Croft, who left her bankrupt and addicted to drugs. After appearing on Celebrity Big Brother in 2011 she earned enough money to clear her debts and is now working hard to get her life back on track.
The Oscars 2012:
The most glamourous night of the year is here- The Oscars!
As the red carpet dazzled with stars in designer frocks, the 84th Annual Oscars Ceremony was well underway with the usual glamour. As the Los Angles Kodak Theatre was slowly being filled with the cream of the film world from across the world, there was chaos on the red carpet.
Amongst the hundreds of stunning dresses and fantastic actors, British comic Sacha Baron Cohen caused a stir by dressing in a white military uniform to promote his new film The Dictator. He posed with an urn, and told reporters it was filled with the late North Korean leader Kim Jong II's ashes before stunning everyone by pouring the contents over American Idol host Ryan Seacrest.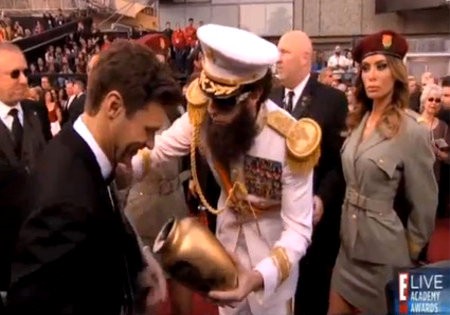 Unsurprisingly, the E! presenter looked less than impressed at the Ali G star's choice of prank, especially when tipped over an obviously expensive Burberry suit on none other than the Oscars' red carpet!
Security quickly stepped in and after the 'ashes' were cleaned up, Angelina Jolie appeared with hubby Brad Pitt in a thigh-high black velvet Versace dress- and posed with her right leg clearly sticking out of the dress in a deliberate manner!
The super-sexy actress' choice to pose in such a manner (pictured) caused much hilarity across the globe. A hysterical fake Twitter account appeared within minutes of her appearance, aptly named 'Angelina Jolie's Leg'.
The strange sticking-out-leg also continued as the actress presented the award for Best Original Screenplay – with the winners hilariously taking the mick out of her pose by sticking out their legs too!
Award-wise, it was yet again a winning night for The Artist and Meryl Streep again after their sweep of the board at the BAFTA's. Silent film The Artist picked up five Oscars including Best Film and Best Actor, while the queen of acting Meryl Streep picked up the Oscar award for Best Actress. Looking stunning in a full length gold dress that matches her Oscar award, she was thrilled at winning the most prestigious acting award for her portrayal of Margaret Thatcher in The Iron Lady.
Best Supporting Actress went to a very tearful Octavia Spencer for her role in The Help while Best Supporting Actor was awarded to The Sound of Music's Christopher Plummer, who at 82, looked ecstatic at his win for his role in Beginners.
Other news in Celeb land:
OSCARS, OSCARS, OSCARS! There's just too much gossip to fit on here!
Kylie celebrates 25 years of her glittering career
Kanye West and Mollie King are just a few names appearing on London Fashion Week's Front Row
Cheryl Cole appears at StylistPick pop up store at London's Westfield
TOWIE's Sam Faiers dumps boyfriend TJ after rise in fame
Olly Murs say he's "as well known as the Queen in the UK"
One Direction face clash with US band also called One Direction
Matt Lucas closes Twitter account after sick jokes about dead boyfriend
Jennifer Aniston claims she'll wed boyf Justin Theroux by the end of the year
Beyonce and Jay-Z take baby Blue out on her first trip to Manhattan
Taylor Swift takes cancer sufferer as date to American Country Music Awards
Mel B claims she can fit into 13-year-old daughter's jeans
Heavily pregnant Jessica Simpson looks ready to pop
Chantelle Houghton, Una Healy and Stacy Solomon attend baby show
Russell Brand steps out with new girlfriend
Comments
comments